News
Posted by evelyne dufau on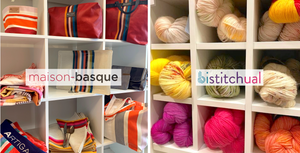 BonjourChange is in the air!Maison-basque will soon share showroom space with local retailer Bistitchual! Stripes welcome yarn! *** Why is Maison-Basque sharing space? Maison-basque recognizes evolving shopping habits! Virtual client interactions have increased while drop-in visits have lessened at our Toronto showroom since the pandemic. Clients get in touch by video chat, phone calls, emails, and website purchases throughout North America. Some of you visit after online research or talking with me, but others find it convenient to shop entirely from home, understandably. Pop-ups have also proven to be an enjoyable way for many of you to shop in a time-effective...
Posted by evelyne dufau on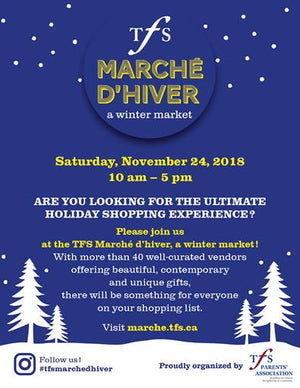 Visit us and one of the 39 other merchants at this superbly curated holiday market organized by the Parents Association of TFS ( Toronto French School) . Holiday spirit with French flavours! details at marche.tfs.ca .
Posted by evelyne dufau on
    Putting the final touch to our BASQUE FRIDAY week set up. Expect to find various end-of-collection specials on ready made items, pouches, bags, table linen. 20 to 30% off on those selected items. Make sure you check our hours updated weekly every Monday AM under the showroom tab of our web site  to find us opened when it works for you. For Extra FUN, on Saturday November 17, our local business improvement area is hosting its annual Baby It<s Cold outside event to launch the holiday season within our west end Toronto community.  More info on Baby Point...
Posted by evelyne dufau on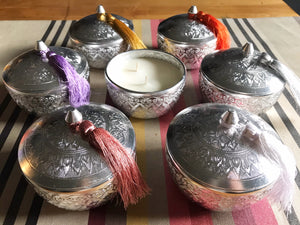 The Baby Point Gates community is launching the holiday season on Saturday November 17, 10AM-5PM with its 7th annual Baby It's Cold Outside open house and sidewalk sale ( Jane & Annette area). While you find more  details on the Baby Point Gates BIA web site about this neighbourhood event, here are our plans at maison-basque for the day. One week before Black Friday, we  have our own BASQUE Saturday! There will be a small section of the store dedicated to end-of-collection items  as well as items that might have a minor defect that many of us could live with if sourced at...
Posted by evelyne dufau on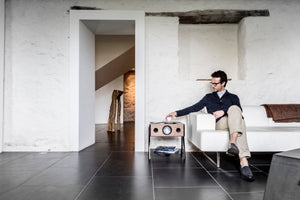 Saturday NOVEMBER 3, 12-4PM   Find out about this new generation of all-in-one, connected, high end speakers  that serve as functional and stylish multimedia desks or coffee tables. Like our fabrics, they are made in the Basque country by  LA BOITE CONCEPT and  awaken our senses. .  Come and meet their North American distributors this Saturday, November 3rd, at the Maison-Basque showroom, between 12 & 4, 266 Jane St.  La Boite concept combines its knowledge of traditional Hi-Fi with ergonomically designed all-in-one products that are tailored to the new sound technologies (wireless systems, smartphones, tablets, computers). Those extremely high quality, innovative and technologically advanced...
---